Teambuilding
The game of golf is known to help develop traits that are highly transferable to and valuable in any business environment: self control, perseverance, integrity, focus, and risk management among them. Disc golf develops all these traits as well, and is particularly effective in fostering creativity, adaptability, and a willingness to embracing new things. We'll provide a turnkey experience or tailor a program or event to your objectives. Your choice.
We consult with you about your group's desired activity level and your event objectives, then work with you to create the ideal disc golf experience. Options include golf discs customized with your logo or design, for your group to use and keep.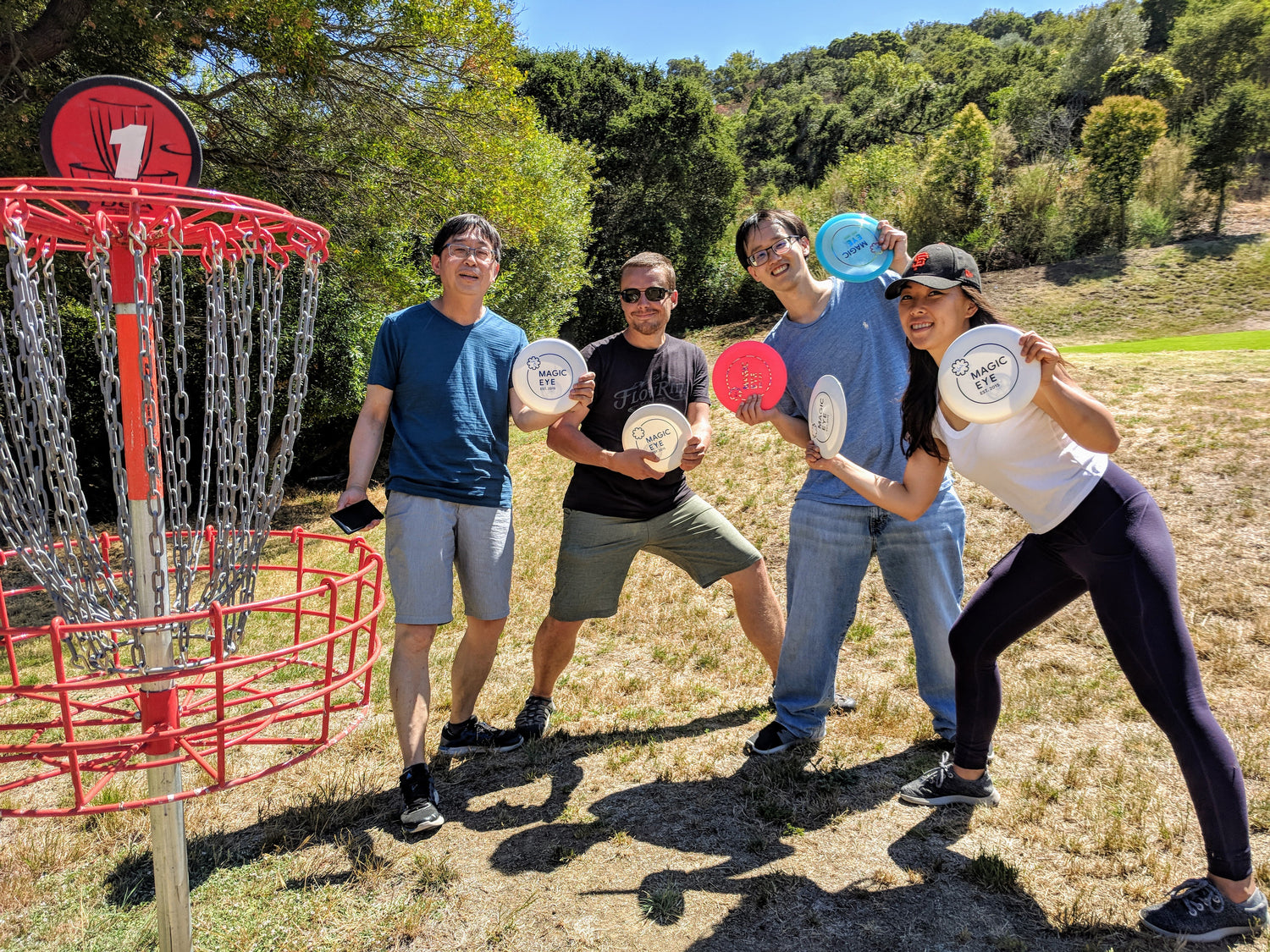 A disc golf event, designed just for you
Our typical events are 3 hours in duration, or shorter, depending on your scheduling needs.
The focus can be on learning, competition, or fun. We even have alternative flying disc games that enable us to offer a "Disc-athalon" for large groups or longer programs.
Reserve a Date